Inspiring Silence, Empowering Voices
HiP Magazine is a newsletter publication dedicated to serving the educational, entertainment, and social needs of deaf and hard-of-hearing children.
Discover the Diverse World
of HiP Magazine
HiP's content is carefully curated to educate, inspire, and connect readers, fostering a sense of empowerment and belonging within the deaf and hard-of-hearing community. Whether you're seeking motivation, information on the latest technologies, or insight from deaf achievers, HiP Magazine has something for everyone on their journey towards a more inclusive and empowered life.
Overcoming Adversity: Stories of Triumph
HiP Magazine shares inspiring stories of individuals within the deaf and hard-of-hearing community who have overcome significant challenges to achieve their goals. From young achievers to seasoned professionals, these narratives serve as a beacon of hope and motivation, reminding readers that they too can overcome obstacles on their path to success.
Conversations with Deaf Achievers
HiP Magazine conducts in-depth interviews with accomplished individuals from the deaf and hard-of-hearing community who have made significant contributions to various fields. These interviews shed light on their journeys, achievements, and the lessons they've learned along the way. Through these personal stories, readers gain insight into the diverse paths to success.
Tech Trends for Accessibility
We explore the latest developments in technology designed to enhance accessibility for the deaf and hard-of-hearing. From innovations in assistive listening devices to advancements in communication tools, readers can stay informed about the tools and resources that can improve their daily lives.
Celebrating Deaf Culture
delves into various aspects of deaf culture, including sign languages, traditions, and art forms. It also provides a platform for members of the community to share their experiences, fostering a sense of unity and understanding
A few words by one of our Contributors …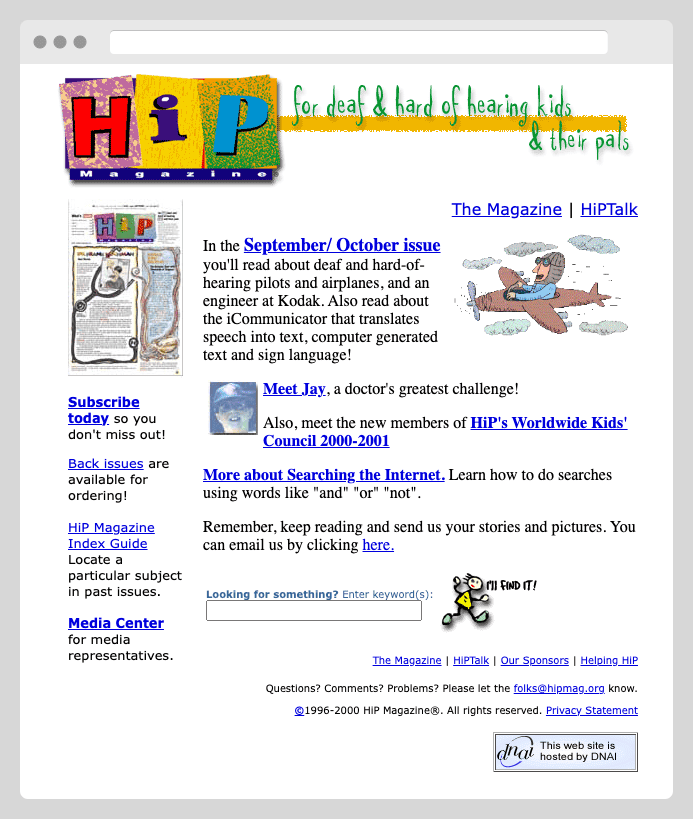 In the vast expanse of the internet, the past is never truly lost. Thanks to remarkable tools like Archive.org and the Wayback Machine, we can embark on a journey through time, revisiting websites from decades ago. Today, we'll take you on a nostalgic trip back in time to explore HiP Magazine's early digital presence and…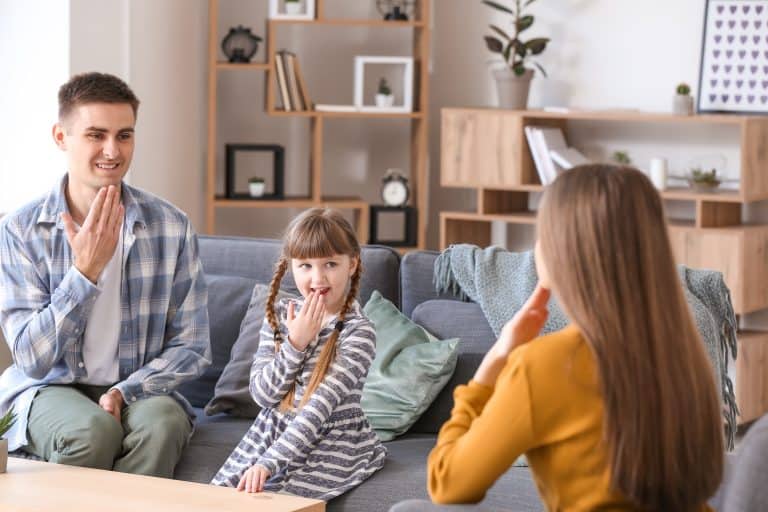 Source: Pixel-Shot #267904805 stock.adobe.com
International Day of Sign Languages, observed annually on September 23rd, is a global celebration dedicated to recognizing the importance and richness of sign languages in fostering inclusivity and accessibility for the deaf and hard-of-hearing communities worldwide. This day provides an opportunity to shed light on the history, significance, and ongoing efforts to promote and protect…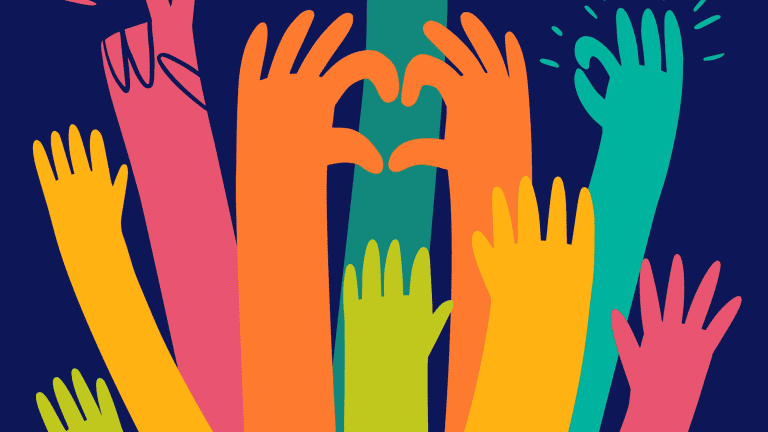 In a thrilling development for our dedicated readership, HiP Magazine is making a triumphant return. We are delighted to announce the revival of HiP Magazine in a digital format. This resurgence is not only a celebration of our commitment to serving the deaf and hard-of-hearing community but also a strategic move to reach a broader…
Stay in the HiP loop! Sign up for our newsletter now and be the first to discover empowering stories, language-building tips, and exclusive content for deaf and hard-of-hearing children.
Join our vibrant community today!